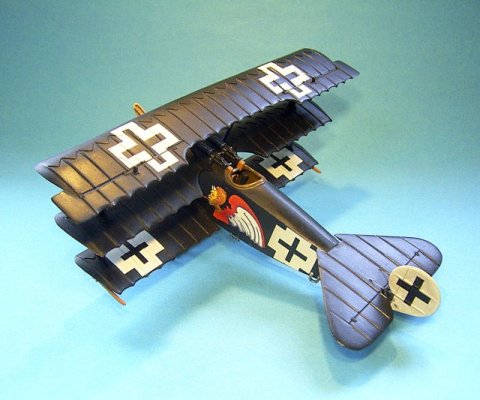 ACE-03 Fokker DR1, 450/17 JASTA 7, MAY 1918 (1pc) US$198


Model Weight 117g
SCALE 1/30
MODEL DIMENSIONS approx 9 ½" x 8" x 4"
BOX DIMENSIONS approx 13 ½" x 9 ½" x 6"
BOX WEIGHT 521g
MATERIALS Mixed Media


Lt. Joseph Jacobs flew this Fokker DR1 450/17
from 28th February 1918,
until it was apparently destroyed by Sopwith Camels
during an attack on the Jasta 7 aerodrome on 19th October 1918.

The Dr I was Jacob's favoured mount until October 1918
and he used its manouverability to his advantage,
becoming the triplane's highest scoring ace,
with over 30 confirmed victories.
The plane was painted with wide boardered crosses in the usual positions,
as well as on the top surface of the bottom wing.

There is very little accurate visual evidence for the image
painted on the side of the fuselage.
The image has been referred to by Jacob's wife
as the "god of the north wind",
by Jacob himself as "Dark Angel",
and "Devils Head".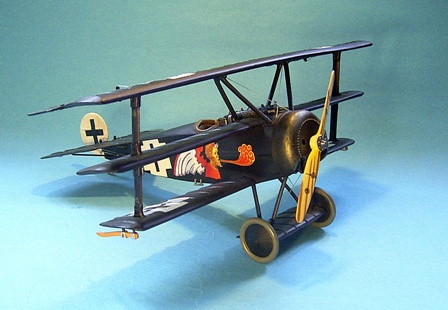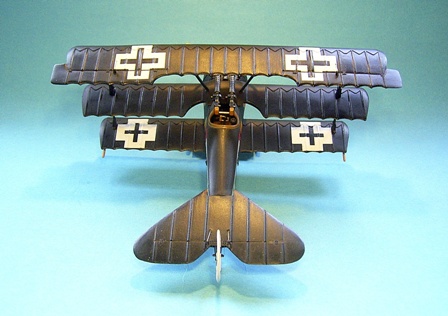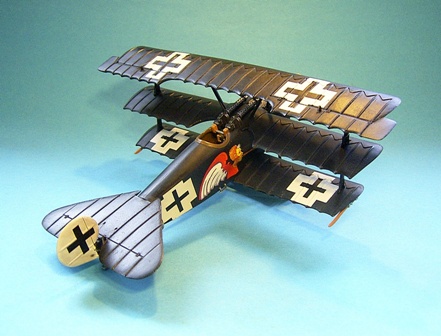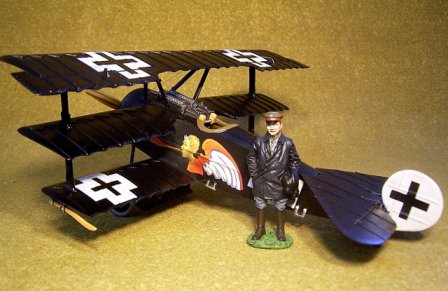 ACE-03 & ACE-03P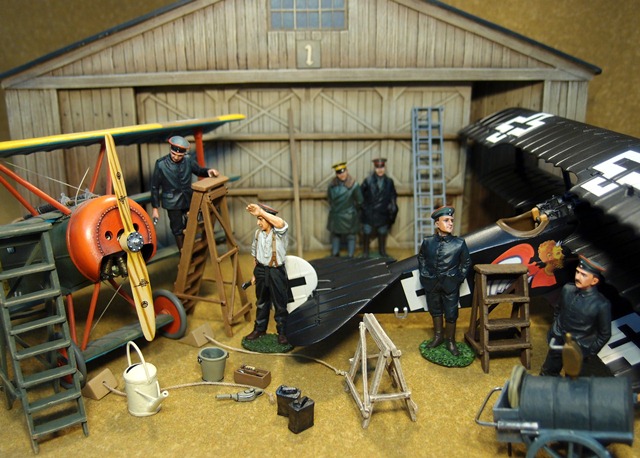 ACE-03, ACE-03P, ACE-05P , GGC-03, GGC-07 & GGC-08





We now accept PAYPAL,
to purchase your figures please send your order by e-mail to
inquiry@johnjenkinsdesigns.com
after checking that everything is available,
you will be billed via PAYPAL.
your order will be shipped on confirmation of payment.
worldwide airmail 12%
(minimum postage us$10)


JOHN JENKINS DESIGNS
UNIT 6H, TOWER 1,
KING LEY IND. BUILDING,
33-35 YIP KAN STREET,
WONG CHUCK HANG,
HONG KONG,
tel/fax; 852 2553 9313