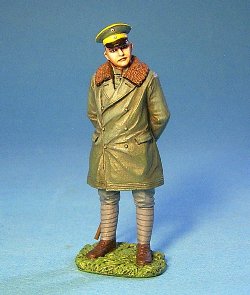 ACE-05P Lothar-Siegfried Freiherr Von Richtofen (1pc) US$33


Lothar-Siegfried Freiherr von Richthofen (27 September 1894 - 4 July 1922)

was a German First World War fighter
ace credited with 40 victories.
He was a younger brother of top-scoring ace Manfred von Richthofen
(the Red Baron) Like his brother Manfred,
Lothar began the war as a cavalry officer
with the 4th Dragoon Regiment.

In October 1914,
while stationed at Attigny
, he was awarded the Iron Cross 2nd Class for valour.
The following month, his regiment was transferred to the Eastern Front.

Richthofen joined the German Army Air Service (Luftstreitkräfte) in late 1915.
He served from January 1916 as an observer
with Jasta 23 and saw action during the Battle of Verdun.
He won the Iron Cross 1st Class in December and then began training as a pilot.

His first posting as a pilot was to his brother's Jasta 11 on 6 March,1917.
His first victory claim followed on 28 March
for an FE 2b of No. 25 Squadron,
Royal Flying Corps.

Taking part in the period of German dominance
called "Bloody April" by the British,
Lothar had won 15 more victories by the beginning of May.
When his brother went on leave,
Lothar von Richthofen assumed command of the squadron.
The Red Baron considered his brother's combat style to be reckless,
describing him as a " shooter" rather than a " hunter",
and worried about his safety.
His scoring drive was cut short by serious wounds requiring hospitalization,
which kept him out of action until September,
whereupon he returned to Jasta 11 and took over as Staffelfuhrer.
He scored several more times,
and was wounded yet again in March 1918.
Lothar learned of his brothers death in combat while recuperating,
and didnt return to Jasta 11 until July.
His final credited victory, number 40, was scored in August 1918,
but he was wounded again
and was out of action at the time of the Armistice.

Lothar survived the war
and worked for a time on a farm and in a factory,
before taking up flying again for an early airline,
flying a Berlin-to-Hamburg route. In 1922,
Lothar was flying an LVG modified to carry two passengers,
and was carrying a well-known actress
and her director when the aircraft suffered an engine failure.
Though the actress, Fern Andra,
survived the subsequent crash with serious injuries,
Lothar was killed,
and the director died of his injuries the following day.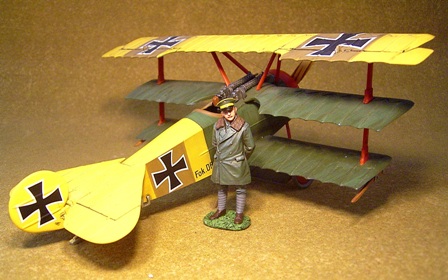 ACE-05 & ACE-05P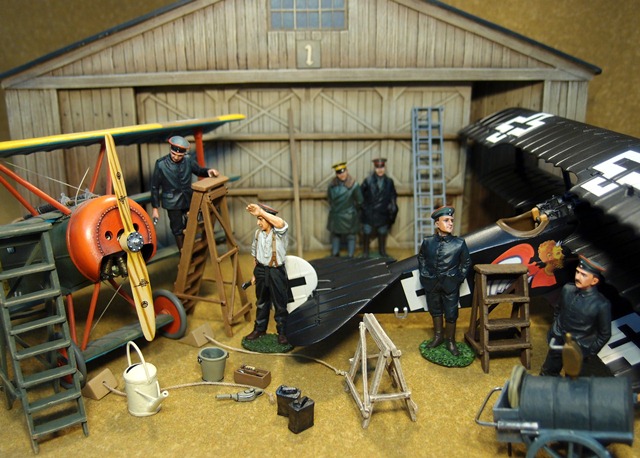 ACE-03, ACE-03P, ACE-05P, GGC-03, GGC-07 & GGC-08





We now accept PAYPAL,
to purchase your figures please send your order by e-mail to
inquiry@johnjenkinsdesigns.com
after checking that everything is available,
you will be billed via PAYPAL.
your order will be shipped on confirmation of payment.
worldwide airmail 12%
(minimum postage us$10)


JOHN JENKINS DESIGNS
UNIT 6H, TOWER 1,
KING LEY IND. BUILDING,
33-35 YIP KAN STREET,
WONG CHUCK HANG,
HONG KONG,
tel/fax; 852 2553 9313