>

THE FIRST SUDAN WAR 1884-1885
BRITISH NAVAL BRIGADE


SRN-05 Naval Officer (1pc) US$39

Naval brigades were detachments from ships consisting of seamen and Royal Marines.
These were landed ashore to undertake naval operations
or to support the army in a wide variety of campaigns.
Both officers and men received regular training
in the techniques of land warfare at the gunnery school,
HMS Excellent,at Portsmouth.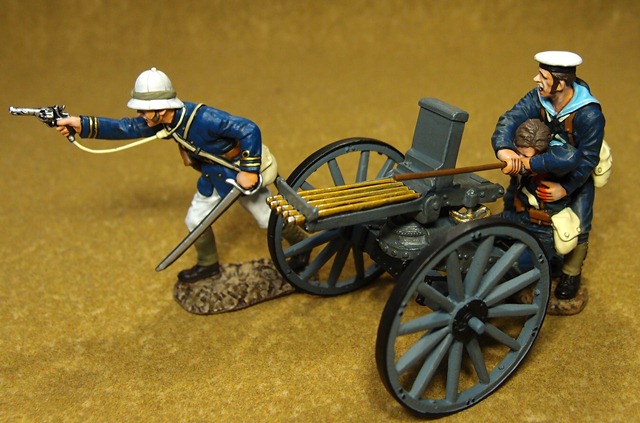 SRN-05, SRN-07 & SRNGUN-02





We now accept PAYPAL,
to purchase your figures please send your order by e-mail to
inquiry@johnjenkinsdesigns.com
after checking that everything is available,
you will be billed via PAYPAL.
your order will be shipped on confirmation of payment.
worldwide airmail 12%
(minimum postage us$10)
JOHN JENKINS DESIGNS
UNIT 6H, TOWER 1,
KING LEY IND. BUILDING,
33-35 YIP KAN STREET,
WONG CHUCK HANG,
HONG KONG,
tel/fax; 852 2553 9313