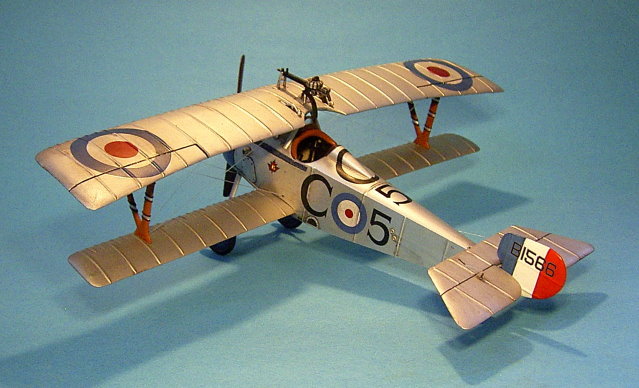 ACE-02 NIEUPORT 17, C Flight, No. 60 Squadron, 2nd June 1917 (1pc) US$196


Model Weight 108g
SCALE 1/30
MODEL DIMENSIONS approx 11" x 4" x 8"
BOX DIMENSIONS approx 13 ½" x 9 ½" x 6" (standard aeroplane box size)
BOX WEIGHT 512g
MATERIALS Mixed Media


The Nieuport 17 entered service in 1916
and became a mainstay of Allied squadrons during the first world war.
It was manufactured by Nieuport -- a French aircraft manufacturer.
The type was designed by one of Frances' s greatest aviation pioneers,
Edouard de Nieuport.

Although the Nieuport 17 was maneuverable and fast,
its structure was fragile .
A little out of the ordinary was the lower wing,
which was much smaller than the top wing
and as such the plane became known as
the Sesquiplane wing set-up (one and a half wings)
The Nieuport 17 could be equipped with the synchronization gear
that would allow a front-mounted Vickers machine gun to fire between
the spinning propeller blades without shooting them off.

However, the British preferred the Lewis gun,
which had to be mounted on the upper wing, to fire overtop of the propeller.
Mounted directly in front of the pilot' s vision is an Aldis sight for the upper wing Lewis gun.

In 1917,
Canadian fighter ace Billy Bishop flew his Nieuport 17
in combat against German pilots,
including an engagement with Manfred von Richthofen -- the infamous "Red Baron".
After he shot down his fifth plane,
the ground crew produced a can of blue paint
and gave his plane the distinctive blue nose,
despite the regulation against customized paint schemes.
Bishop shot down 72 enemy aircraft and earned the Victoria Cross,
Distinguished Service Order and Bar,
Military Cross,
and Distinguished Flying Cross.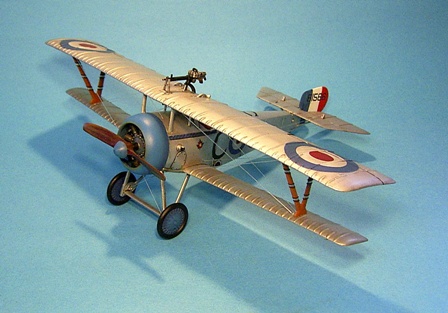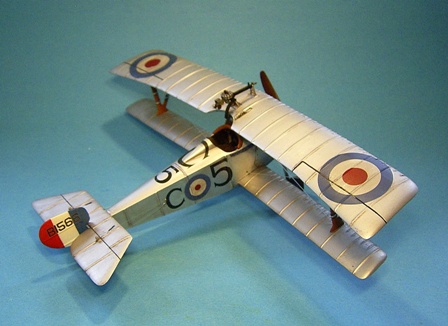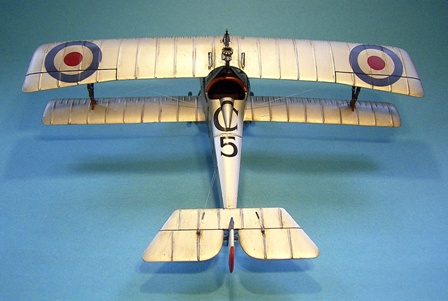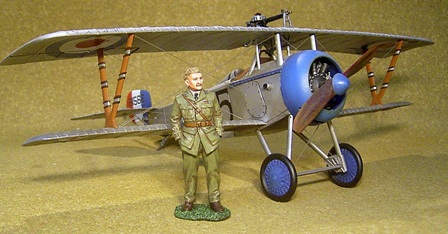 ACE-02 & ACE-02P





We now accept PAYPAL,
to purchase your figures please send your order by e-mail to
inquiry@johnjenkinsdesigns.com
after checking that everything is available,
you will be billed via PAYPAL.
your order will be shipped on confirmation of payment.
worldwide airmail 12%
(minimum postage us$10)


JOHN JENKINS DESIGNS
UNIT 6H, TOWER 1,
KING LEY IND. BUILDING,
33-35 YIP KAN STREET,
WONG CHUCK HANG,
HONG KONG,
tel/fax; 852 2553 9313