>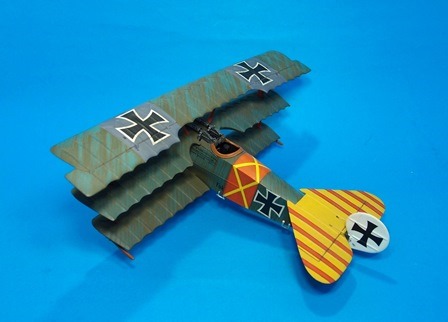 ACE-21 Fokker DrI, 564/17, JASTA 11, Cappy, December 1917, Ltn. Werner Steinhauser (1pc) US$208


Fokker DR1, 564/17 was flown by Ltn. Werner Steinhauser.
He was attached to Jasta 11 in December 1917, and achieved 10 victories.
On June 26th 1918 whilst flying a DVII, he was shot down and killed.
His early Fokker D1, 564/17 was marked with Steinhauser's personal red and golden yellow colours,
which were derived from his former regiment.
The later 564/17 had the yellow cross on the red background reversed,
to a red cross on a yellow background.
Otherwise the cowling and wheels were painted red as was normal for this Jasta.
Steinhauser also had "eyes" painted around the cooling holes on the cowling.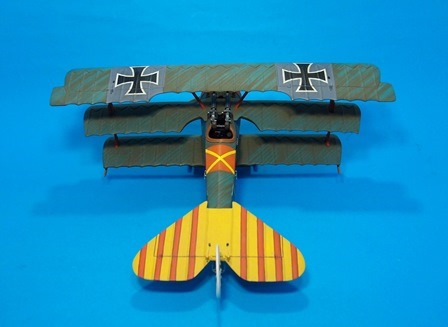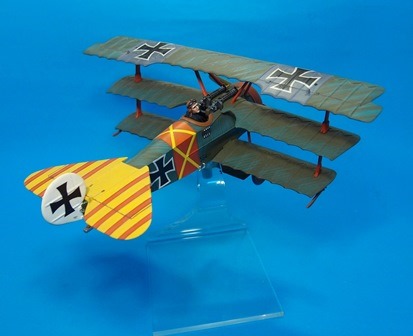 We now accept PAYPAL,
to purchase your figures please send your order by e-mail to
inquiry@johnjenkinsdesigns.com
after checking that everything is available,
you will be billed via PAYPAL.
your order will be shipped on confirmation of payment.
worldwide airmail 12%
(minimum postage us$10)


JOHN JENKINS DESIGNS
UNIT 6H, TOWER 1,
KING LEY IND. BUILDING,
33-35 YIP KAN STREET,
WONG CHUCK HANG,
HONG KONG,
tel/fax; 852 2553 9313