>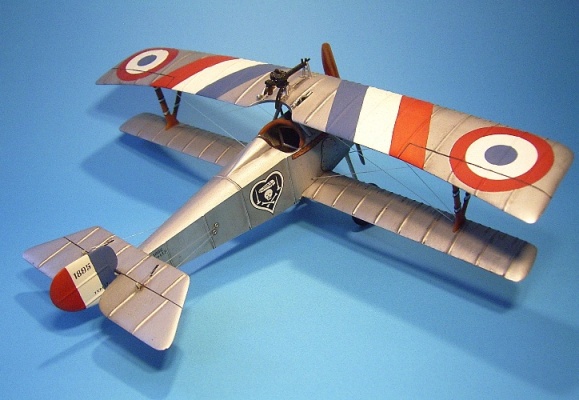 ACE-12 Niueport 17, N 1895, Flown by Charles Nungesser (1pc) US$196


Charles Eugène Jules Marie Nungesser,
was a renowned Ace in France,
rating third highest in the country with
a total of 45 confirmed victories during World War I.

Nungesser became an ace in April 1916.
He was wounded on 19 May 1916 but continued to score
and would be wounded again in June.
Despite his many injuries he finished the year with 21 victories,
and it was during this time he downed two German aces,
Hans Schilling on 4th December, and Kurt Haber on the 20th.

Despite being a decorated pilot,
Nungesser was placed under house arrest on more than
one occasion for flying without permission.
He disliked strict military discipline
and went to Paris to enjoy its many pleasures
(such as alcohol and women) as often as possible.
He was a leading fighter pilot,
whose combat exploits against the Germans were widely publicized in France.
Nungesser's rugged good looks, flamboyant personality,
and appetite for danger, beautiful women,
wine and fast cars made him the embodiment of the stereotypical flying ace.

Nungesser flew a variety of Nieuports,
most of his planes bore his famous personal insignia of a black heart, edged in white,
upon which was painted a white skull and crossbones, coffin, and two candlesticks.
With this he also adopted the title "The Knight Of Death".

The aircraft he flew bore prominent tricolour
markings on the upper surfaces of the wings
and also often on the fuselage and upper surface s of the lower wings.
His original silver-doped Nieuport 17 bore the number N1895.
This number was apparently important to Nungesser,
as he had this serial number applied to several other planes.
This was normally not allowed,
which shows how the authorities may have allowed their top aces
to do much as they pleased.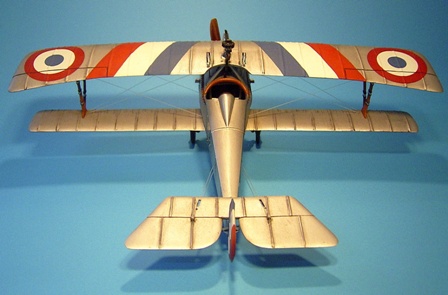 We now accept PAYPAL,
to purchase your figures please send your order by e-mail to
inquiry@johnjenkinsdesigns.com
after checking that everything is available,
you will be billed via PAYPAL.
your order will be shipped on confirmation of payment.
worldwide airmail 12%
(minimum postage us$10)


JOHN JENKINS DESIGNS
UNIT 6H, TOWER 1,
KING LEY IND. BUILDING,
33-35 YIP KAN STREET,
WONG CHUCK HANG,
HONG KONG,
tel/fax; 852 2553 9313