>

THE FIRST SUDAN WAR 1884-1885
GORDON AT KHARTOUM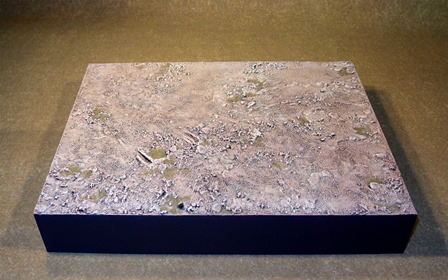 SUD-200 Desert Base #2 (1pc) us$69

BASE SIZE 12 ¾" wide x 10" deep x 2" base height
(14 ½" x 11 ½" x 3 ¾" box size)


An example of how a single base can be used to display the Sudan series of figures using SUD200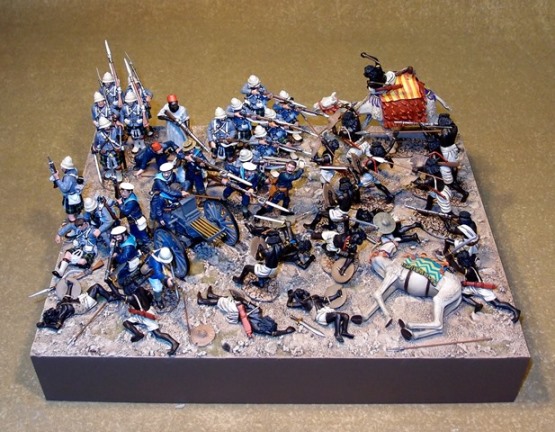 SHELF DISPLAY

Perfect for collectors with Ikea ˇ§Billyˇ¨ Bookcase display cabinets,
place 2 bases together to display half a British square.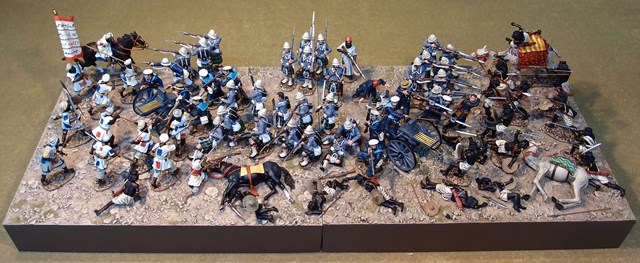 Desert Base 1 and 2, placed together to form half of a British square.

Total size 25 ½"wide x 10" deep x 2" height of base



COFFEE TABLE DISPLAY

Ideal for those collectors with large display cabinets or coffee tables,
place 4 sets together for a complete British square!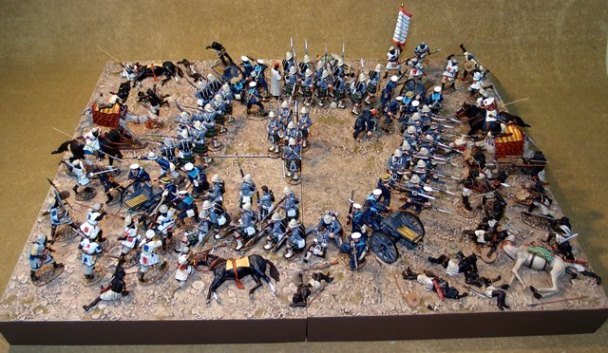 Desert Bases 1 and 2, x 2, placed together to form an area to display
a small British square defending against the attacking Mahdists and Beja warriors!

Total size 25 ½"wide x 20" deep x 2" height of base



SUD-200 & SUD-100





We now accept PAYPAL,
to purchase your figures please send your order by e-mail to
inquiry@johnjenkinsdesigns.com
after checking that everything is available,
you will be billed via PAYPAL.
your order will be shipped on confirmation of payment.
worldwide airmail 12%
(minimum postage us$10)


JOHN JENKINS DESIGNS
UNIT 6H, TOWER 1,
KING LEY IND. BUILDING,
33-35 YIP KAN STREET,
WONG CHUCK HANG,
HONG KONG,
tel/fax; 852 2553 9313