THE GREAT WAR 1914-1918
GWF-28 FRENCH INFANTRY 1917-1918, 123e Regiment of Infantry,
Infantry Captain (1pc) US$40


The Chauchat machine rifle was one of the first light,
automatic rifle caliber weapons designed to be carried and fired by a single operator and an assistant,
without a heavy tripod or a team of gunners.
It set a precedent for several subsequent 20th century firearm projects,
being a portable yet full power automatic weapon built inexpensively and in very large numbers.
The Chauchat combined a pistol grip, an in-line stock,
a detachable magazine, and a selective fire capability in a compact
package of manageable weight (20 pounds) for a single soldier.
Furthermore, it could be routinely fired from the hip and while walking (marching fire).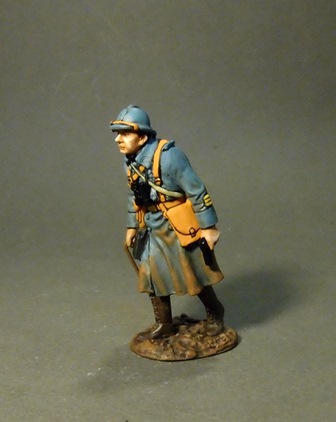 We now accept PAYPAL,
to purchase your figures please send your order by e-mail to
inquiry@johnjenkinsdesigns.com
after checking that everything is available,
you will be billed via PAYPAL.
your order will be shipped on confirmation of payment.
worldwide airmail 12%
(minimum postage us$10)


JOHN JENKINS DESIGNS
UNIT 6H, TOWER 1,
KING LEY IND. BUILDING,
33-35 YIP KAN STREET,
WONG CHUCK HANG,
HONG KONG,
tel/fax; 852 2553 9313