THE GREAT WAR 1914-1918
GWF-07P Renault Ft, Berliet "Omnibus" Turret, PuteauxSA 18, 37mm GUN, 3rd Company, 2nd Platoon
(6 pcs) US$178


The Puteaux SA 18 was a French single-shot,
breech-loading cannon,
used from World War I onward, primarily mounted on combat vehicles.

It was a simple,
reliable weapon with a high rate of fire made possible by a semi-automatic breech system .
It was primarily intended to be used against infantry and machine-gun nests,
due to its low muzzle velocity which proscribed anti-armour use.
Though armour penetration was poor,
even as late as 1939 it was sufficient to combat light armoured vehicles.
The gun was operated by one soldier,
and found easy to use with a low incidence of jamming.
It was sighted on target with a separate scope attached to the left side of the weapon.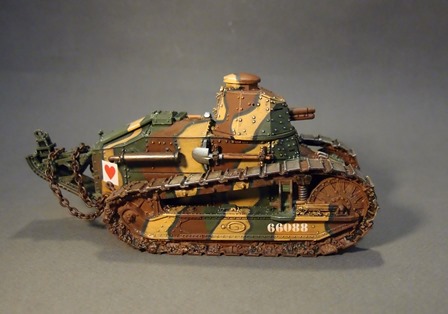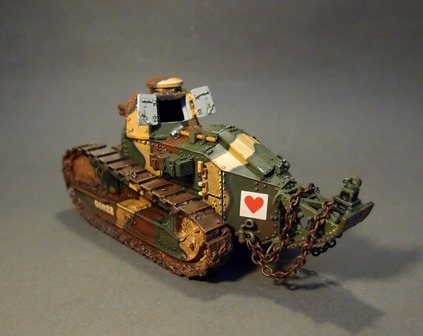 We now accept PAYPAL,
to purchase your figures please send your order by e-mail to
inquiry@johnjenkinsdesigns.com
after checking that everything is available,
you will be billed via PAYPAL.
your order will be shipped on confirmation of payment.
worldwide airmail 12%
(minimum postage us$10)


JOHN JENKINS DESIGNS
UNIT 6E, TOWER 2,
KING LEY INDUSTRIAL BUILDING,
33-35 YIP KAN STREET,
WONG CHUK HANG,
HONG KONG
Tel: 852 9041 9065