>

THE GREAT WAR 1914-1918
AUSTRALIAN IMPERIAL FORCE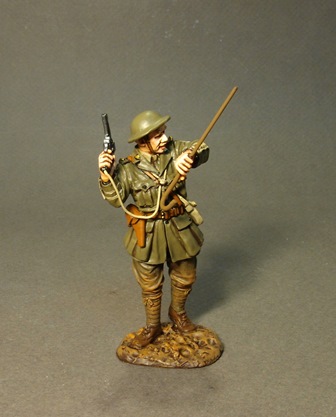 GWA-02(60) Battle of Amienns, 6th August 1918, The 5th Division, 15th Brigade,
60th Battalion, Infantry Officer (1 pc) US$40


After having gone into action against an enemy plane,
the antiaircraft section might become subject to German counter-battery fire,
and it would therefore have to pack up and quickly move to a different location.
This would leave any other units who were located
nearby on the receiving end of the German's wrath,
so a newly arriving antiaircraft section was not always given a friendly greeting.

Each figure will be produced in 3 different regiment markings.

The different regiments are distinguished by the different Unit Colour Patches,
which were worn on the shoulder.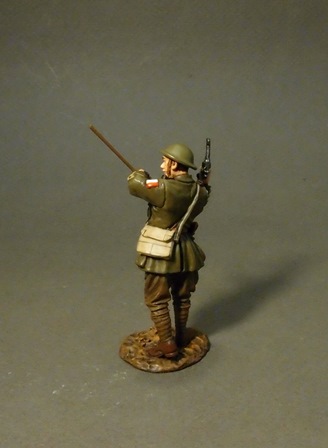 We now accept PAYPAL,
to purchase your figures please send your order by e-mail to
inquiry@johnjenkinsdesigns.com
after checking that everything is available,
you will be billed via PAYPAL.
your order will be shipped on confirmation of payment.
worldwide airmail 12%
(minimum postage us$10)


JOHN JENKINS DESIGNS
UNIT 6H, TOWER 1,
KING LEY IND. BUILDING,
33-35 YIP KAN STREET,
WONG CHUCK HANG,
HONG KONG,
tel/fax; 852 2553 9313