KNIGHTS OF THE SKIES
ALLIED GROUNDCREW AND ACCESSORIES
BGC-17 Mechanic and RFC Tail/Skid Dolly (2pcs) US$46


Allied planes were normally pulled/pushed backwards into the hangers,
with the aid of a Tail/Skid Dolly.
This was a small cart designed to be placed under the tail skid of the aeroplane.
This avoided the Tail skid digging into the ground,
and made pushing the aeroplane backwards much easier.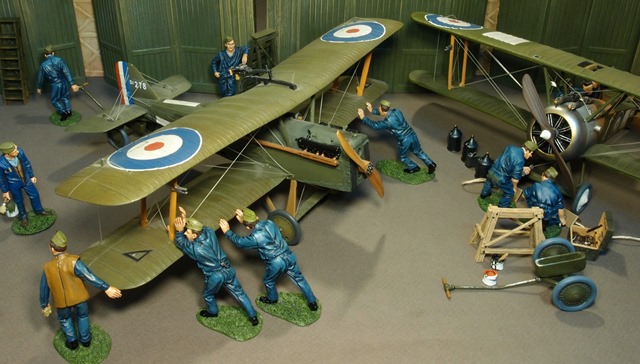 We now accept PAYPAL,
to purchase your figures please send your order by e-mail to
inquiry@johnjenkinsdesigns.com
after checking that everything is available,
you will be billed via PAYPAL.
your order will be shipped on confirmation of payment.
worldwide airmail 12%
(minimum postage us$10)


JOHN JENKINS DESIGNS
UNIT 6H, TOWER 1,
KING LEY IND. BUILDING,
33-35 YIP KAN STREET,
WONG CHUCK HANG,
HONG KONG,
tel/fax; 852 2553 9313