>

KNIGHTS OF THE SKIES
ALLIED GROUNDCREW AND ACCESSORIES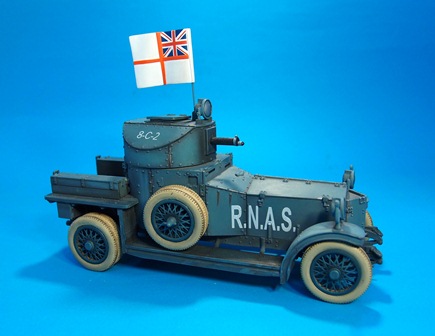 BGC-03 Rolls Royce Armoured Car, Royal Naval Air Service,1914 (3pcs) US$176


Box Size 8 ½ " x 6" x 4 ¼ "
Model Size 6 ½ " x 3" x 2 ¾ "

The Royal Naval Air Service (RNAS)
was the air arm of the Royal Navy until near the end of the First World War,
when it was merged with the British Army's Royal Flying Corps to form a new service,
the Royal Air Force, the first of its kind in the world.

The RNAS engaged in interservice rivalry on land as well as in the air,
possessing for a time the UK's only mechanised land forces
in the form of the RNAS Armoured Car Section made up
of squadrons of Rolls-Royce Armoured Cars.
Commanded by Commander Charles Samson,
the section was originally equipped with unarmoured touring cars
and intended to provide line of communications security
and to pick up aircrew who had been forced to land in hostile territory.
Samson saw the possibilities when he armed one vehicle
with a Maxim gun and ambushed a German car near Cassel on 4 September.
He then had a shipbuilders in Dunkirk add boilerplate to his Rolls Royce and Mercedes vehicles.
The new armoured car squadrons were soon used to great effect forming part
of Naval mechanised raiding columns against the Germans.
By November 1914 the Section had become
the Royal Naval Armoured Car Division (RNACD) eventually expanding to 20 squadrons.

As trench warfare developed,
the armoured cars could no longer operate on the Western Front
and were redeployed to other theatres including the Middle East,
Romania and Russia.
In the summer of 1915 the RNACD was disbanded and the army took over control of armoured cars,
with the units soon coming under the command of the Motor Branch of the Machine Gun Corps.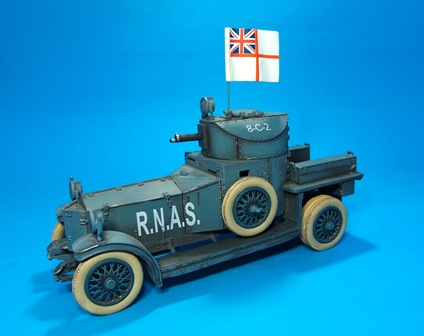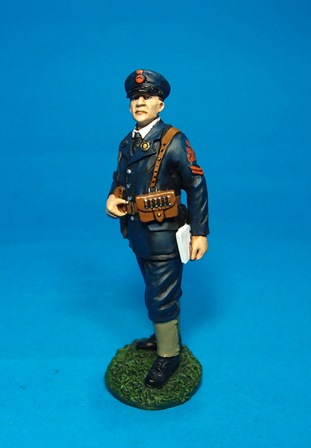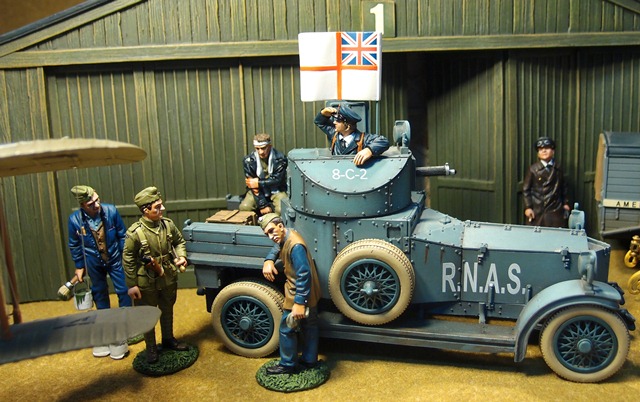 BGC-03, BGC-03A, BGC-06 & BGC-08





We now accept PAYPAL,
to purchase your figures please send your order by e-mail to
inquiry@johnjenkinsdesigns.com
after checking that everything is available,
you will be billed via PAYPAL.
your order will be shipped on confirmation of payment.
worldwide airmail 12%
(minimum postage us$10)


JOHN JENKINS DESIGNS
UNIT 6H, TOWER 1,
KING LEY IND. BUILDING,
33-35 YIP KAN STREET,
WONG CHUCK HANG,
HONG KONG,
tel/fax; 852 2553 9313