KNIGHTS OF THE SKIES
ALLIED GROUNDCREW AND ACCESSORIES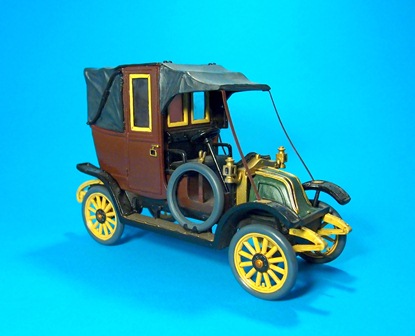 BGC-02 RENAULT TYPE AG, French Taxi, Taxi de la Marne (1pc) US$138


The Renault Type AG, or better known today as Taxi de la Marne (Marne's Taxi)
was an automobile manufactured between 1905 and 1910 by Renault
and was the first Parisian taxicab.
The name Taxi de la Marne was not used until the outbreak of World War I,
when the fleet of Paris' taxis were requisitioned
by the French Army to transport troops from Paris to the First Battle of the Marne,
early September 1914.
It was not uncommon for civilian transportation to be used
to ferry pilots and crews around the local area.
They would also be used to fetch pilots
who had been forced to land away from their official airfield.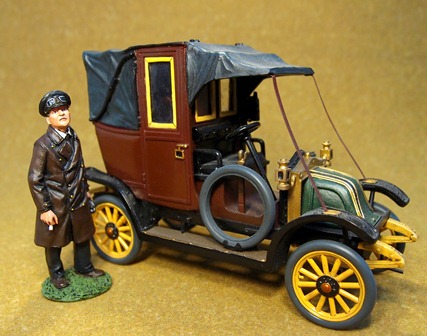 BGC-02 & BGC-02A





We now accept PAYPAL,
to purchase your figures please send your order by e-mail to
inquiry@johnjenkinsdesigns.com
after checking that everything is available,
you will be billed via PAYPAL.
your order will be shipped on confirmation of payment.
worldwide airmail 15%
(minimum postage us$15)


JOHN JENKINS DESIGNS
UNIT 6H, TOWER 1,
KING LEY IND. BUILDING,
33-35 YIP KAN STREET,
WONG CHUCK HANG,
HONG KONG,
tel/fax; 852 2553 9313