>

THE WAR OF 1812
THE BATTLE OF CHIPPEWA
5th July 1814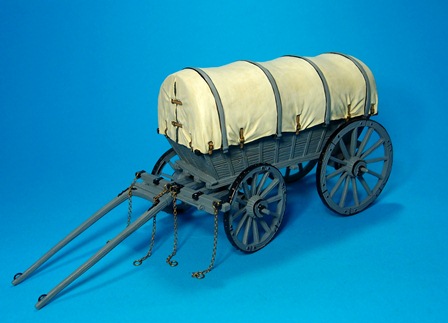 BCHLIMB-04 British Ammunition Wagon, circa 1814 (6pcs) US$69


Ammunition wagons were used to carry the reserve ammunition for the guns
and were normally to be found at the second line or in the Park of Artillery.
The later 1814 "New Pattern Ammunition Wagon" is based on an engraving of a burning wagon at Waterloo.
This model is based on designs found in the excellent book,
"British Napoleonic Field Artillery" by C.E. Franklin.
The wagon was designed to carry 180 rounds of ammunition for the British 6-pdr.
It was normally allocated a team of six horses.




BCHLIMB-02 , BCHLIMB-03 x 2 sets & BCHLIMB-04





We now accept PAYPAL,
to purchase your figures please send your order by e-mail to
inquiry@johnjenkinsdesigns.com
after checking that everything is available,
you will be billed via PAYPAL.
your order will be shipped on confirmation of payment.
worldwide airmail 12%
(minimum postage us$10)


JOHN JENKINS DESIGNS
UNIT 6H, TOWER 1,
KING LEY IND. BUILDING,
33-35 YIP KAN STREET,
WONG CHUCK HANG,
HONG KONG,
tel/fax; 852 2553 9313