>

THE AMERICAN CIVIL WAR 1861-1865


ACWM-02 U.S. MARINES, Sergeant and Corporal (2pcs) US$68


Marine rank distinctions were based on
the Regulations for the Uniform of the Army of the United States, 1847.
The Marine Corps did not adopt the army's chevron system until the new 1859 regulations were introduced.
The Marine chevrons however differed from the army's in several respects,
especially the shape which is not straight
but set on a curve more like inverted "gull's wings".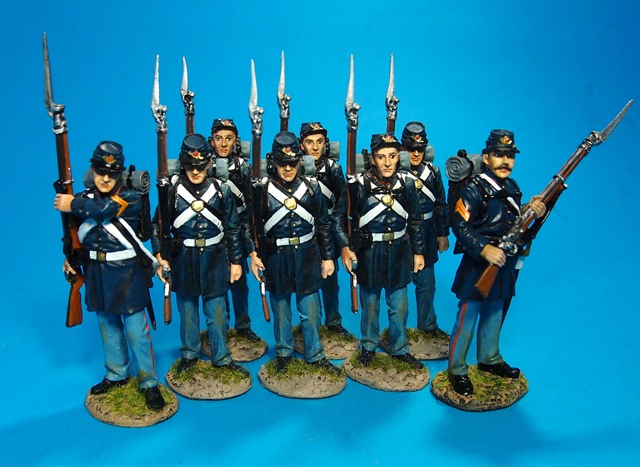 ACWM-01, ACWM-01N & ACWM-02





We now accept PAYPAL,
to purchase your figures please send your order by e-mail to
inquiry@johnjenkinsdesigns.com
after checking that everything is available,
you will be billed via PAYPAL.
your order will be shipped on confirmation of payment.
worldwide airmail 12%
(minimum postage us$10)


JOHN JENKINS DESIGNS
UNIT 6H, TOWER 1,
KING LEY IND. BUILDING,
33-35 YIP KAN STREET,
WONG CHUCK HANG,
HONG KONG,
tel/fax; 852 2553 9313