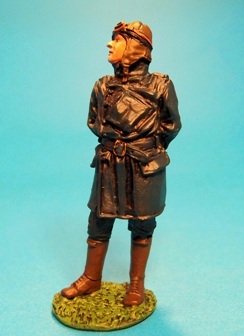 ACE-07P Oberleutnant Erich Lowenhardt (1pc) US$36


Erich Löwenhardt (April 7, 1897 - August 10, 1918)

was the 3rd highest German flying ace
with 54 victories during the First World War,
behind only Manfred von Richthofen and Ernst Udet.

Oberleutnant Löwenhardt was an aggressive,
skilled fighter whose score grew steadily.
At the end of May 1918 he received Prussia's highest honour,
the Pour le Mérite (Blue Max) after 24 kills.
Flying the new Fokker D.VII,
he added eight more in June and no fewer than 16 in July.
His tally climbed to 53 on 9 August.

The next day, August 10, 1918, Oblt. Löwenhardt shot down
a British SE-5 fighter of No. 56 Squadron RAF near Chaulnes (Somme area of France).
However, he collided with another Fokker D.VII (of Jasta 11) flown by Leutnant Alfred Wenz,
(who bailed out successfully) and though he jumped from his aircraft,
his parachute failed to open,
and Löwenhardt plummeted to his death from around 12,000 feet.
His body was recovered 4 days later. He was 21.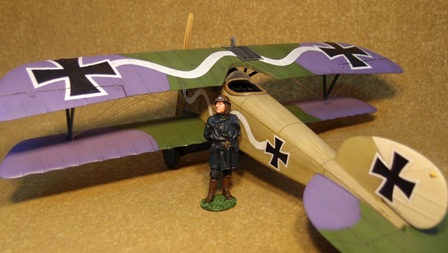 ACE-07 & ACE-07P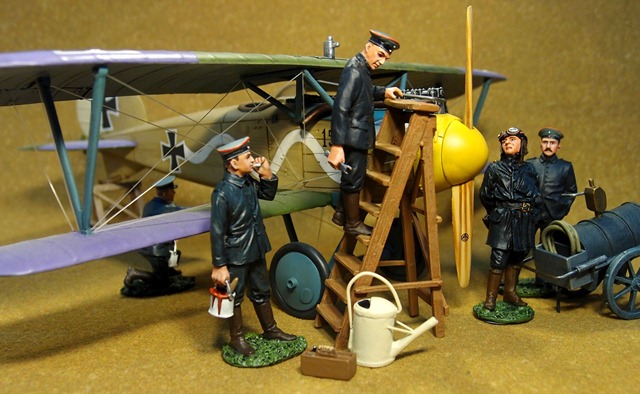 ACE-07, ACE-07P, GGC-03, GGC-05 & GGC-07





We now accept PAYPAL,
to purchase your figures please send your order by e-mail to
inquiry@johnjenkinsdesigns.com
after checking that everything is available,
you will be billed via PAYPAL.
your order will be shipped on confirmation of payment.
worldwide airmail 12%
(minimum postage us$10)


JOHN JENKINS DESIGNS
UNIT 6H, TOWER 1,
KING LEY IND. BUILDING,
33-35 YIP KAN STREET,
WONG CHUCK HANG,
HONG KONG,
tel/fax; 852 2553 9313