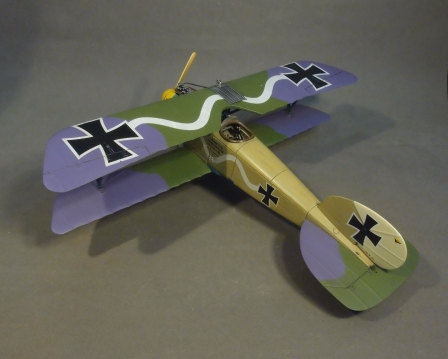 ACE-07N Albatros DIII (O.A.W), Jasta 10, Marcke, September 1917, Flown by Ltn. Erich Lowenhardt (1pc) US$258


The Albatros D.III was a biplane fighter aircraft
used by the Imperial German Army Air Service (Luftstreitkräfte) during World War I.
It was the pre-eminent fighter during the period of German aerial dominance
known as "Bloody April" 1917.

Early D.IIIs featured a radiator in the center of the upper wing,
where it tended to scald the pilot if punctured.
From the 290th D.III onward, the radiator was offset to the right,
on production machines while others were soon moved to the right as a field modification.
Aircraft deployed in Palestine used two wing radiators, to cope with the warmer climate.

Von Richthofen and most other German aces
won the majority of their victories on the D.III,
and it even turned out to be more successful than its alleged successor,
and continued in production for several months after the introduction of the D.V.

Peak service was in November 1917,
with 446 aircraft on the Western Front.
1,866 Albatros D.III planes were produced.

The D.III did not disappear with the end of production, however.
It remained in frontline service well into 1918.

As late as March 1918, there were still nearly 200 D.IIIs in service on the Western Front,
eight months even after the introduction of its successor.

This aircraft has been identified as the machine flown by Ltn.
Erich Lowenhardt of Jasta 10.
This DIII had a white wavy "snake –line" applied to the fuselage sides
and top surface of the upper wing.
The standard yellow Jasta 10 nose colour was also applied,
as well as a small personal number "15".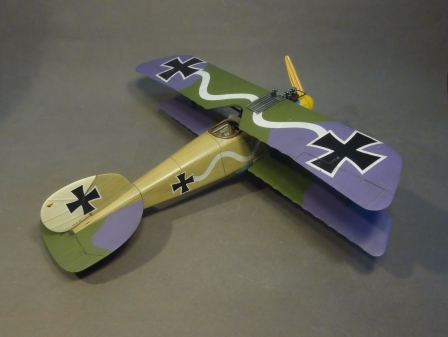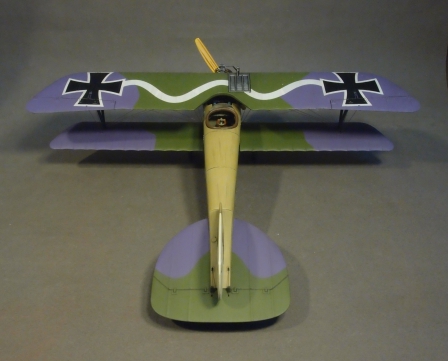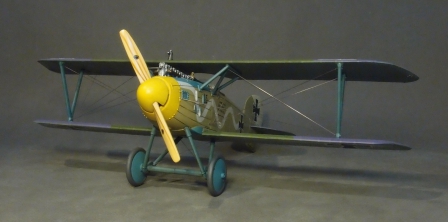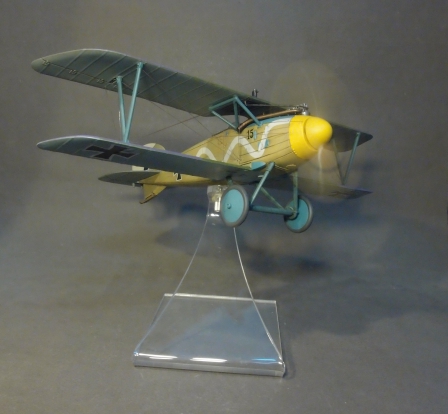 We now accept PAYPAL,
to purchase your figures please send your order by e-mail to
inquiry@johnjenkinsdesigns.com
after checking that everything is available,
you will be billed via PAYPAL.
your order will be shipped on confirmation of payment.
worldwide airmail 12%
(minimum postage us$10)


JOHN JENKINS DESIGNS
UNIT 6E, TOWER 2,
KING LEY INDUSTRIAL BUILDING,
33-35 YIP KAN STREET,
WONG CHUK HANG,
HONG KONG
Tel: 852 9041 9065