>

THE SEVEN YEARS WAR
THE BATTLE OF LEUTHEN 1757


LEUT-100 LEUTHEN DIORAMA BASE (1pc) US$138

Base Size 25 ½" x 10" x 2"


This will be the second diorama base,
and is specifically designed for the Leuthen, Attack on the Churchyard gateway.
Spaces are provided for specific sets of the Prussian Grenadiers.


Please note the display is designed to fit an Ikea "Billy" bookshelf, with a depth of 10 inches.
The width is approximately 12 inches narrower than the full length of the Ikea shelf.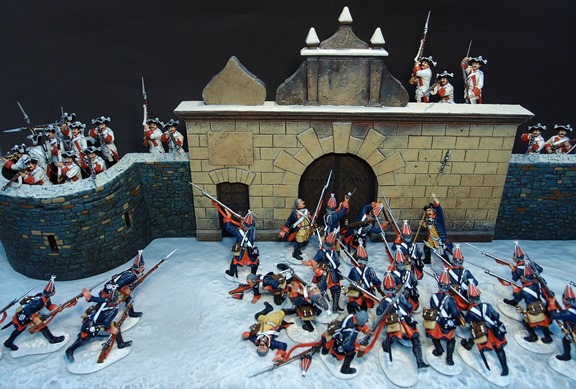 We now accept PAYPAL,
to purchase your figures please send your order by e-mail to
inquiry@johnjenkinsdesigns.com
after checking that everything is available,
you will be billed via PAYPAL.
your order will be shipped on confirmation of payment.
worldwide airmail 12%
(minimum postage us$10)


JOHN JENKINS DESIGNS
UNIT 6H, TOWER 1,
KING LEY IND. BUILDING,
33-35 YIP KAN STREET,
WONG CHUCK HANG,
HONG KONG,
tel/fax; 852 2553 9313